Conservatories are excellent ways to create more living space in your home. With the right design, a conservatory can become a second lounge, dining area, games room or even a kitchen.
One of the most important elements of the design is the roof. With a warm roof, you can drastically change your conservatory's look, feel and overall utilisation.
So, what is a warm roof conservatory – and should you get one?
If you're thinking about replacing your conservatory roof, here's a quick guide to explain what a warm roof conservatory is and what types you can get.
What is a Warm Roof Conservatory?
Put simply, a warm roof conservatory is a conservatory with a solid, durable, and fully insulated roof. Because of its design, it's one of the best roofing options available.
Unlike polycarbonate or glazed conservatory roofs (which are always too hot or too cold!), a warm roof regulates temperatures and provides a fully functional living space that can be used all year round.
Even though warm roofs are solid, you don't lose any natural light after replacement. Through Velux windows, skylights, and downlights, your space can remain bright and sunny.
Should I Get a Warm Roof for my Conservatory?
Replacing your roof is an excellent choice for many homeowners.
With a warm roof, you can:
Boost the energy efficiency of your home – and save as much as £200 a year on heating bills!
Create a more practical home extension – with a warm roof, your space can be used for anything, all year round!
Quickly create more space for living – in over half the time a full home extension would take!
Let more natural light flood your home – with innovative roof lanterns and solstice skylights, your home can be brighter than ever!
Enjoy less maintenance long-term – unlike polycarbonate or glazed conservatory roofs, which require frequent cleaning to look their best
What Type of Warm Roof Can I Get for My Conservatory?
Each Guardian warm roof conservatory is custom-made to create a living space that's unique and tailored to your preferences.
When replacing your conservatory with a warm roof, you can:
1.   Choose Your Shape
Most conservatories have one of the following roof shapes:
Lean-to
Victorian
Edwardian
Gable
Combination
Check which conservatory shape you have.
2.   Select Your Material
You can choose the material your roof is made from.
At Guardian, we offer:
Tiles – our Guardian Esprit Tiles are manufactured from high-grade steel to create a durable roof with a contemporary look
Slate – our Guardian Roof Slate are authentic, environmentally friendly, and offer the rustic aesthetic of natural slate (without the risk of cracks!)
3.   Pick Your Shade
Once you've selected your material, you can customise your roof colour to match the exterior of your home.
With our tiled roofs, you can choose between:
Charcoal
Ebony
Moss green
Antique red
Burnt umber
With our slate roofs, you can choose between:
Black
Brown
Mulberry
Charcoal grey
Terracotta
4.   Decide On Lighting
Our warm roof conservatories are designed to maximise the natural light in your home.
Depending on how much light you want, you can install:
Need inspiration about which lighting option works for you? View our gallery!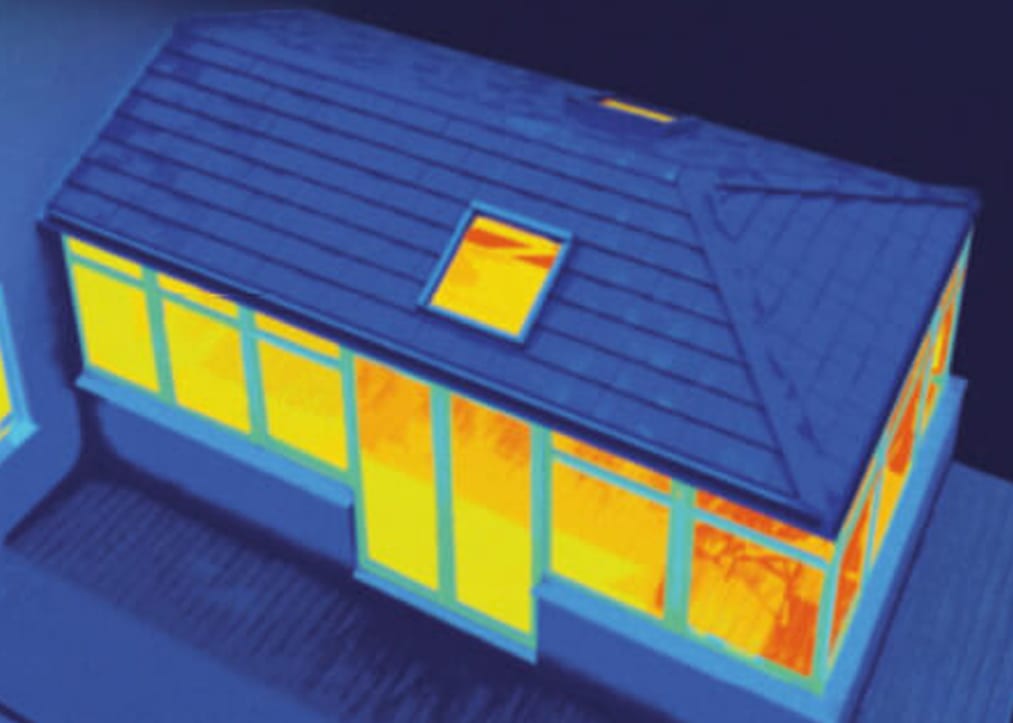 Conclusion
Choosing a warm roof conservatory is one of the best things you can do for your home. With an insulated space, you can enjoy it all year round – without worrying about drastic temperature changes! Plus, the investment can even increase the value of your home.
Why Choose Guardian?
If you're thinking about replacing your conservatory roof, Guardian Building Solutions are a market leader in warm roof conservatory replacement.
With us, you can enjoy:
Energy-efficiency – with high-performance Kingspan insulation that can shave pounds off your heating bill
Fast installation – with replacements available in as little as 3-4 days
A personalised service – with many customisations available
A brighter space – you can choose between Velux roof windows, Solstice Skylights or energy-efficient LED downlights
Peace of mind – we ensure your new roof is solid and LABC approved
To learn more, get a quote now or read about how to replace your conservatory roof with Guardian today.