Many homeowners spend thousands of pounds to have their conservatory roof removed and then replaced with a solid, lightweight tiled roof.
Why on earth do they do this?
Here are the five reasons why people change their conservatory roof...
1. To get a conservatory that is usable all year round.
We've put this as the first reason and it comes top by a distance.
Many conservatories are simply wasted space, a room that the homeowner spent thousands on only to find that it is virtually unusable in the summer and winter.
The glass or polycarbonate roofs simply cannot regulate temperature, they amplify the external conditions and so the conservatory is either too hot or nigh on impossible to keep warm.
A lightweight, solid tiled roof changes this; the conservatory will become a space that can be enjoyed whatever the weather, it will become the best room in the house when the sun shines.
At Guardian, we were responsible for the change that actually made these lightweight, tiled roofs permissible on conservatories. Up to 2010, only glass or polycarb roofs were allowed – our work in showing that a tiled roof could be fitted to the structure and had clear benefits led to regulatory change.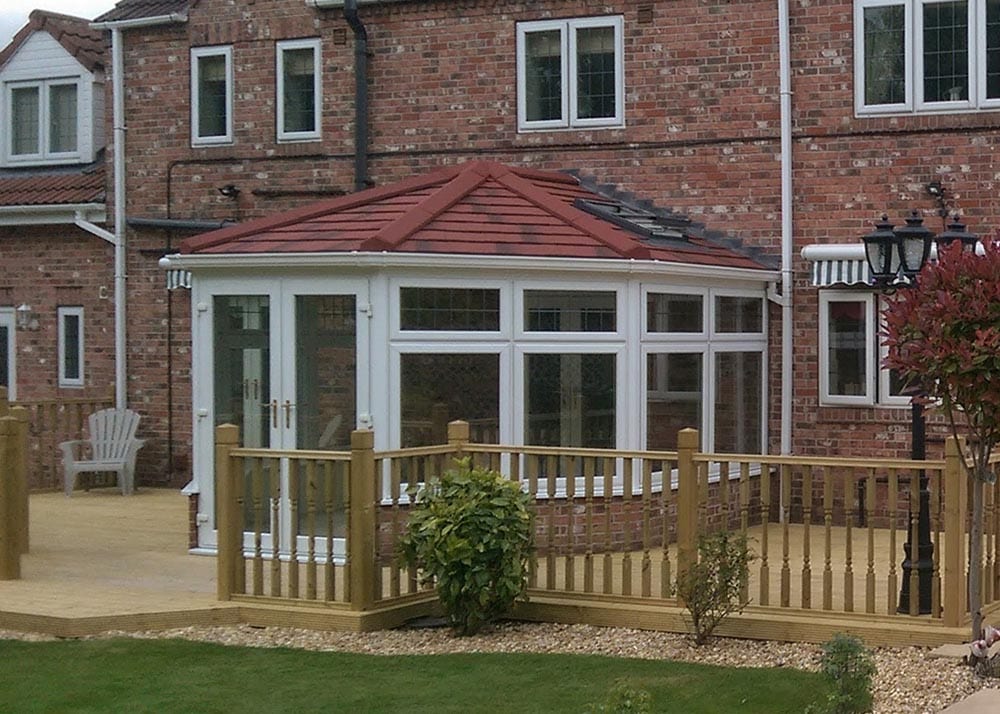 2. The change is stress free.
A replacement conservatory roof from Guardian has full Local Area Building Control approval. The whole process is straightforward and the work – removing the old roof and replacing the new and then applying any finishing touches – typically takes just three days.
There are not many ways you can improve your home that have so profound an effect in so short a period of time and that can be carried out so easily.
Guardian Roofs, which are only ever installed by approved installers, also come with lengthy guarantees, providing further peace of mind.
3. The replacement roofs look great.
Glass or polycarbonate conservatory roofs have a style that people either love or hate – they can look like a bolt-on to the rest of the property.
Replacement roofs blend in. Roofs can come in a wide range of styles and huge selection of subtle tones, so whatever style of roof is required – Victorian, Edwardian, Gable, Lean-to or something truly bespoke there will be a roof to match.
Of course, the best way to get a sense of the available styles is not to do words, it is far better to have a look at our gallery.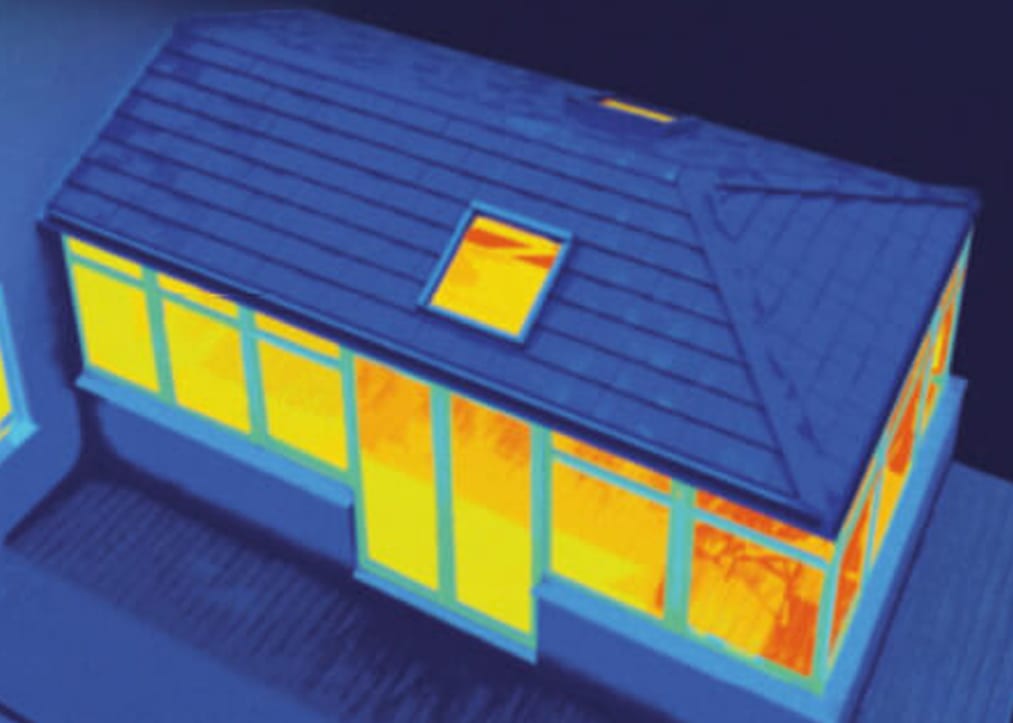 4. The change makes financial sense
Upgrading your conservatory roof is a change that has financial benefits both in the short and long term.
Every year there will be energy bill savings to be enjoyed; independent research by AECOM finding these to come to £200 per year on an average property. With energy costs only going one way, these savings are likely to grow further still.
In the longer term, should you ever wish to leave, the work is likely to have paid for itself and often more besides.
Any would-be buyer is effectively getting a superb extension rather than a flawed conservatory an that is a room they are willing to pay for.
House prices of course vary based on the local market so always research your own market, but this is an upgrade that can instantly pay for itself. If you are already considering selling, upgrading the conservatory roof could make your house easier to sell and also increase the amount it fetches.
5. It puts a wrong right.
Conservatories should be a great space yet all too often they are just the opposite.
The thought of spending more money on a flawed space might be annoying, but it does transform the conservatory into the room it should be.
It is a simple solution to what will otherwise remain a nagging problem.
About Guardian
We have spoken of the benefits of a Guardian Warm Roof, but we also appreciate that potentially paying to have your conservatory roof removed and replaced is a major decision.
On this site, there is a wealth of information.
Please have a look round and do get in touch with any queries, you can call us on 0800 0665832 or use our contact form available here.