The client
The Ballybough Community, Youth & Fitness Centre in Dublin acts as a focus for the local community and is crucial in the social, educational, cultural and recreational life of the area.
The brief
The Ballybough Community, Youth & Fitness Centre had an extremely short timescale for a new classroom to be built over the summer school holiday period. The new space was to be positioned in a tight space, in a car park under a railway bridge.
The space needed to cope with the high foot fall of a public space, fully accessible for wheelchair users, compliant with Building Regulations and be 60 minute fire rated.
The build needed to be achievable with no crane access, within a permit controlled restricted area.
The solution
The Kingspan TEK Panel System as used in the Guardian Home Extension, comprises structural insulated panels (SIPs) connected with a unique jointing system for walls and roofs. The panels are lightweight compared with brick and block and therefore easy to move and work with, without the need for heavy machinery. All panels are easily identifiable and the build on site is a straightforward process of putting the individual panels together.
Detailed plans for the building were drawn up as well as a thorough schedule of works. Kingspan allocated a dedicated time slot to cut the required panels.
The result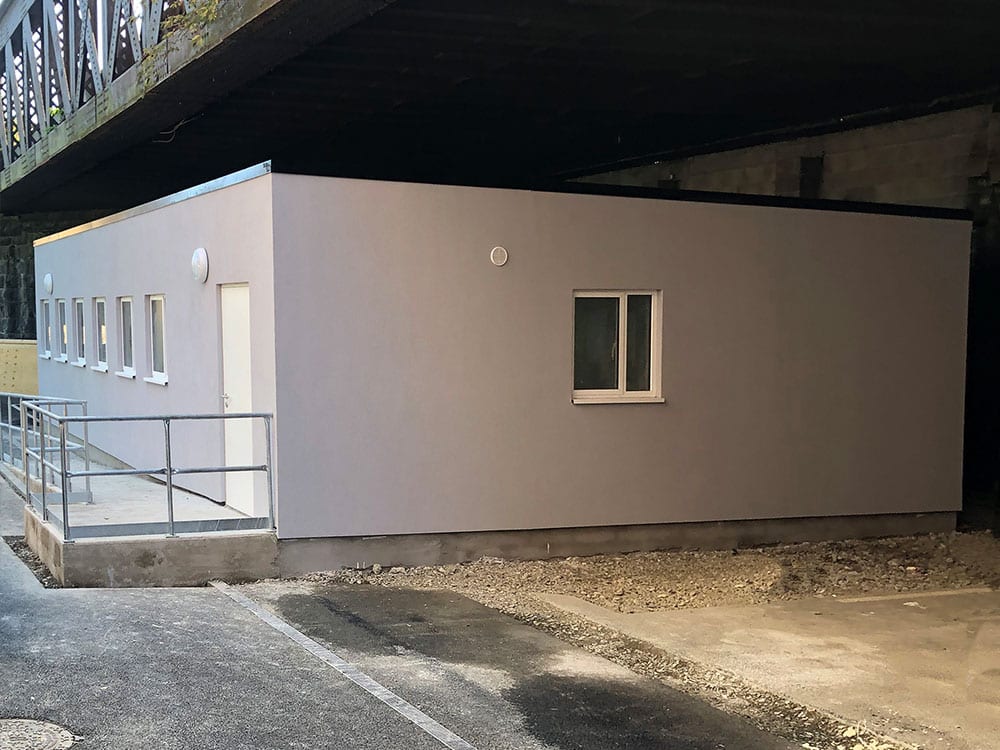 Delivery of all elements – TEK panels, windows, and doors – allowed for the construction team to begin the build. With all preparation work completed during the planning phase, the shell build was completed within seven days.
The finished room is a fit for purpose, Building Control approved structure that will be used as an after school classroom for local schools. Internal kitchen and toilet facilities make the space completely self sufficient.
The gallery